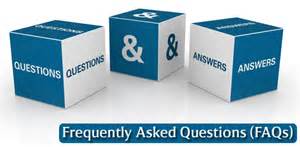 The market continues changing in the Denver Metro Area and this may be the first time you need to or have considered hiring a Property Manager. It might more sense for you to lease out your home rather than sell it right now!
We understand this. I understand. We have been managing rental homes for 21+ years from a brick-and-mortar location in Aurora. I own a handful of investment homes in Colorado. The information below is provided to help you understand how we do business and how Stars & Stripes Homes serves you. Questions? Contact me, I am the Senior Property Manager at Stars & Stripes and am here to walk you thru the process. Our inn is full. The rental market is strong. We need your home to lease to well-qualified tenants. If you choose to lease your home now due to softer market conditions and then sell when the re-sale market improves, we can do that also.

JUSTIN SADLER, Owner, Broker, Senior Property Manager, Talk/Text 303.506.9633 Email Justin, Alumni, Loyola Marymount University - Los Angeles. A resident of Parker, Colorado.

1. When Do I Receive My Monthly Proceeds And Statement?
Stars & Stripes Homes, Inc. uses Appfolio, a best-in-class Property Management software accounting system. Using Appfolio, our accountant will send your proceeds electronically to your bank account of choice between the 7th and the 9th of every month. Variables will be (1) when your tenant pays the rent, and (2) how long your bank takes to process and post the deposit to your account. Want to sleep better at nite? Recommend having at least one month's mortgage payment in reserve. We understand and are sensitive to the fact that it is important that you receive your proceeds as soon as possible.
You will receive a monthly statement. Expect to receive your monthly statement by the 15th of each month. When your monthly statement is ready, you will be notified by email. Click Here to view a Sample of the Monthly Cash Flow Statement and click Here to view a Sample of the Year To Date Cash Flow Statement. For additional information on accessing the Owner portal, click here.
2. How Does Stars & Stripes Homes, Inc. Market My Home?
Advertising is important - done correctly - your home will potentially rent quicker and at a higher rate! Our marketing of your rental home can include:
INTERNET
(A) Internet. We use a Network Of Sites technology to advertise your home on the internet. We advertise your home on an extensive network that includes but is not limited to: www.Rentals.com, www.RentalHouses.com, www.FreeRentalSite.com , www.Zillow.com,www.Trulia.com, www.HotPads.com, and our main website www.StarsAndStripesHomes.com.






Stars & Stripes Homes uses the most up-to-date, advanced, Mobile Responsive Technology for its website - www.StarsAndStripesHomes.com.
SIGNAGE
(B) Signage. We can place a Stars & Stripes Homes, Inc. sign in your yard or window as appropriate. Some homeowners do not want a sign in their front yard or window. If you do not want a sign, we will honor that request and not use a sign.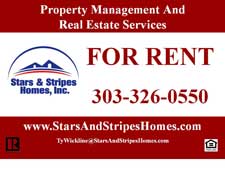 WALK-INS
(C) Walk-Ins. Face-to-face meetings with walk-in customers. Stars & Stripes Homes has a brick-and-mortar location in Southeast Aurora, Colorado.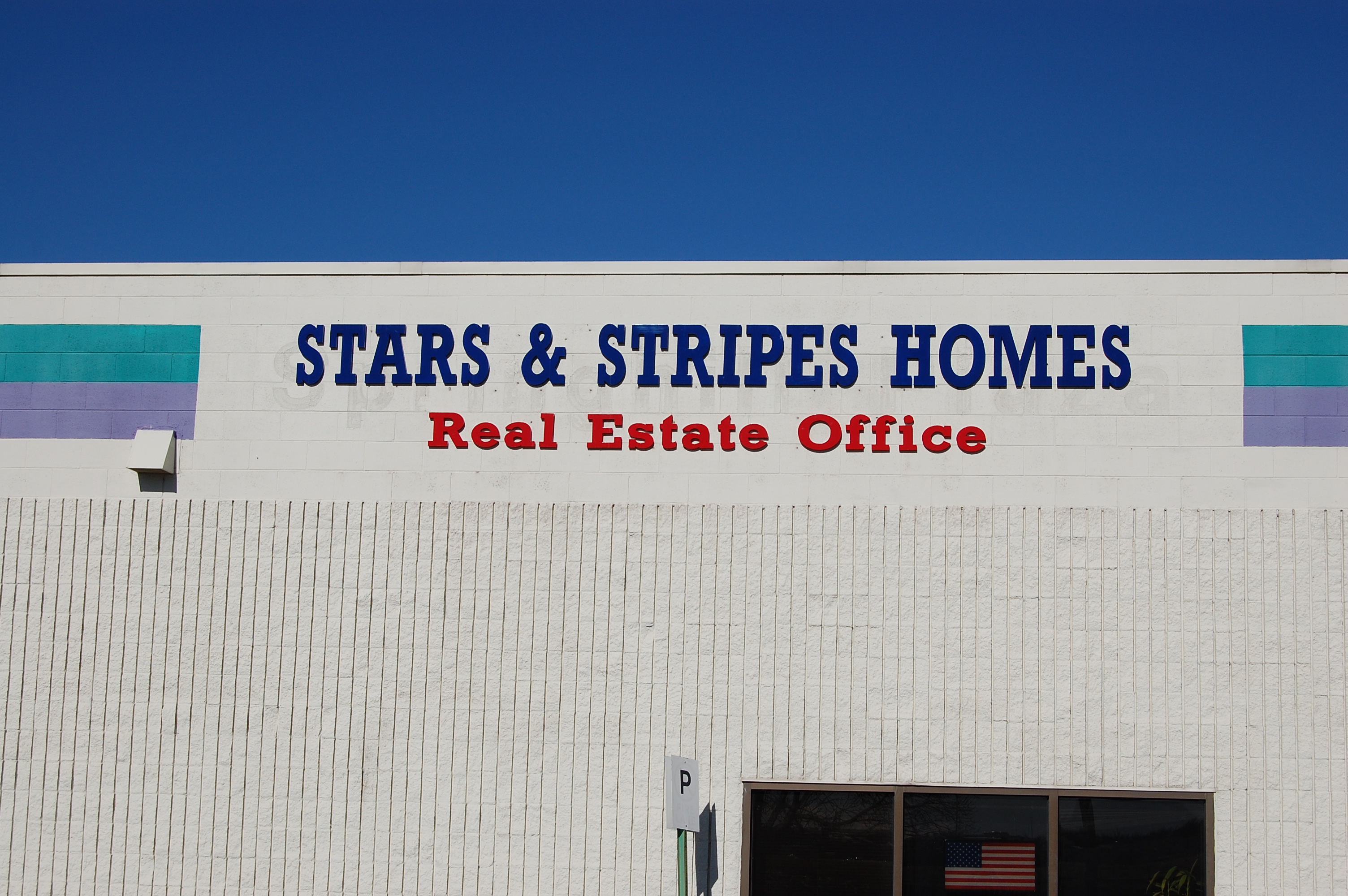 3. What Does Stars & Stripes Homes, Inc. Charge To Manage My Home?
You get what you pay for. There are no upfront fees! We earn our pay when we find a qualified tenant, have a signed lease and receive rent and the tenant has moved into your home!
Monthly Management Fee - Our monthly management fee typically ranges from 8 to 10 percent of the monthly rent we collect on your behalf.

Tenant Procurement Fee - Tenant Procurement Fee includes advertising your home using our Network Of Sites technology and procuring the tenant (show your home, conduct a tenant background check, complete the lease, document the condition of the home, and move the tenant in.
Lease Renewal Fee - When the tenant desires to renew their lease at the end of the agreed to lease period, there may be a nominal fee to coordinate, re-negotiate and document the rent and extend the leasing period.
4. How Long Does It Take To Find A Tenant For My Home?
We typically lease your home in 1 to 14 days. Our vacancy rate is typically between 1% and 2%. In other words, we manage approximately 500 homes and generally have between 2 and 10 vacancies at any given time. That's not a lot. To streamline the tenant procurement process and lease your home as quickly as possible with quality tenants, our tenants submit their rental application online, pay the application fee online and in many cases sign the lease electronically. How quickly your home rents may be dependent upon price, condition, neighborhood, school district, and competing homes for lease.
5. Is Stars & Stripes Homes, Inc. Accredited By The Denver Better Business Bureau (BBB)?
Good question! Consumers have varying views of the Better Business Bureau (BBB). For many, the BBB is a vehicle to vet (according to Webster's Dictionary, vet is "to appraise, verify or check for accuracy, authenticity, validity, etc.") those companies that meet the business standards and practices of the BBB versus those that do not.
Yes, Stars & Stripes Homes, Inc. Is a BBB Accredited business and holds an A+ rating. Click to see our rating HERE.

6. How Many Homes Does Stars & Stripes Homes, Inc. Manage?
Stars & Stripes Homes, Inc. serves 500+ homeowners and one foreign government embassy (England). Most of the homes we manage are located in the Denver-Aurora-Castle Rock Metro Area and have a market value in the $400,000.00 to $1,000,000.00 price range! Stars & Stripes Homes, Inc. is a medium-sized company that is neither too large nor too small - but the right size to provide the quality services customers need and receive. All of our Property Managers are licensed, insured Realtors. All Stars & Stripes Homes, Inc. Property Managers are members of the National Association Of Residential Property Managers (NARPM), the National Association of Realtors (NAR), the Colorado Association of Realtors (CAR), and the South Metro Denver Realtor Association (SMDRA). They all adhere to the NARPM Code Of Ethics and NAR Code Of Ethics. Our Property Managers typically manage between 50 and 125 homes, Stars & Stripes Homes, Inc. is a home-grown Colorado company! Not a franchise! An Accountant/Book Keeper supports our Full-Time Property Managers.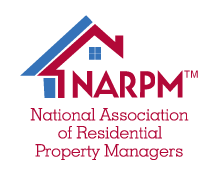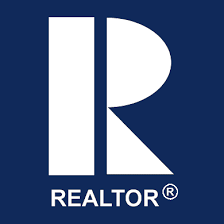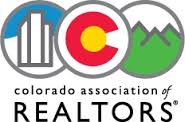 7. Who Screens The Tenant?
We do. Prospective tenants complete our application. We conduct background checks on general information (previous landlord, employer, other personal references), verify income, history of bounced checks, and check for derogatory information such as police records, arrests, bankruptcies, or foreclosures. Experience over the years has taught us that properly screening tenants is the most important step in successfully managing your home.
Our process is assisted by Experian - one of the three major credit bureaus in the United States. The Experian report we receive - that we share with you the owner - includes the applicant's FICO score (Fair, Issac, and COmpany) and available police reports.

8. Who Shows My Home?
Your licensed and insured Property Manager responds to calls and emails from prospective tenants and sets appointments to show your home! It is much safer to have us do this rather than you personally showing your home.
9. What Does My Property Manager Do?
All of our Property Managers are full-time, licensed, and insured brokers and realtors. Typically, each Property Manager manages between 75 and 100 homes. They:
Collect rent and distribute proceeds to you.
Prepare & Coordinate leases and lease renewals
Accept phone calls, emails, and faxes from tenants.
Coordinate repairs.
Ensure repairs are done properly.
Send notices for late or nonpayment of rent, violations of the rules, etc.
Coordinate or oversee evictions.
Obtain your approval for major expenses.
Conduct a home walk-through or inspection.
Provide timely and accurate accounting of all money received and disbursed monthly, as well as keeping a client trust account in a non-interest-bearing account for your money. Colorado state law and the Colorado Real Estate Commission and the Department Of Regulatory Agencies (DORA) regulate Property Managers.
At the request of owners, provide Comparative Market Analyses (CMA) on the managed home to determine re-sale and rental market value.
10. Is Stars & Stripes Homes, Inc. Registered With The State Of Colorado?
Yes, Stars & Stripes Homes, Inc. is a licensed and registered company in the State Of Colorado and the city of Denver: State License Number EC.100002336, Denver-specific Record ID: 2023-ENTITY-0001936. We are not a franchise registered in another state. The Office of the Secretary Of State (SOS) of Colorado certifies that Stars & Stripes Homes, Inc. is a corporation that was formed on February 5, 2002, under Colorado law and complies with all applicable requirements of the Colorado Secretary of State and is in Good Standing.
For more information about Stars & Stripes Homes, Inc., visit the Colorado Secretary Of State website and look up businesses then type in "Stars & Stripes Homes".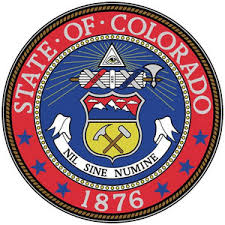 Other Thoughts & Considerations:
(1) Homes require regular & preventative maintenance. Different occupants stress homes in different ways. Unforeseen maintenance may be required.
(2) Sprinkler systems, plumbing systems, appliances, and heating/cooling systems require maintenance. In order to keep your investment home in good condition and to maintain the home in a safe condition for your tenants, it is imperative to keep these items in good working condition.
(3) Over time, exterior items such as fences, the exterior frame, and the siding of the home should be painted. Also, landscaping above and beyond simple mowing and weeding needs to be attended to. Do not expect the Tenant to perform painting and landscaping other than mowing and weeding.
(4) Property Managers monitor the overall condition of the interior and exterior of your home and coordinate repairs as necessary as per the Property Management Agreement. Making a repair immediately for $50.00 is typically more effective and cost-efficient than doing the same repair later for $500.00.
(5) Property Managers do not control the rental market and do not guarantee how much the home will rent for. Property Managers also do not guarantee how long it will take to rent your home. If you demand top dollar for rent, it could require a longer time period to find a Tenant.
(6) Property Managers often do not accept the opportunity to manage every home that is made available to them to manage. If the homeowner does not want to properly maintain the home, then the Property Manager may elect not to assume responsibility for managing the home.
(7) In the state of Colorado, water is a lienable item. Ultimately, it is the homeowner's responsibility to pay the water and sewer bill unless other legal arrangements have been made via a Home Owners Association. The Property Manager will monitor Tenant water use and water bill payments to ensure proper payment of water and sewer bills. Utility companies do not always bill in a timely manner; occasionally you will receive a water bill from a reading that is several months old.
(8) In the state of Colorado, Home Owner Associations (HOA) may place liens on properties if HOA fees are not paid. Ultimately, it is the homeowner's responsibility to pay the HOA fees. The homeowner may choose to pay the HOA fees themselves or request that the Property Manager provide this service.
(9) Property Managers do not pay mortgages. They collect rent and forward rent proceeds to owners. It is the homeowner´s responsibility to pay their own mortgages.
(10) Property Managers maintain a non-interest-bearing escrow account for all tenant security deposits. All funds are placed in an FDIC-insured bank. Property Managers, not owners, are responsible for the maintenance of tenant security deposits.
(11) Property Managers do not control the individual lives of Tenants. Tenants do things that neither of us understands nor can explain. Be aware that Tenants can leave the home in better or worse condition than when they moved in.
(12) Tenants will sometimes move out of a home without any notice. Welcome to owning an investment home!
(13) Property Managers will turn down a perfectly good Tenant if they cannot bring certified funds for the Security Deposit and certified funds for the First Month's Rent as per the Rental Agreement.
(14) Tenants may not fully comply with the lease. Occasionally, legal action is required to force a Tenant to comply with the lease.
(15) Late fees are put in the lease to motivate Tenants to pay the rent on time. If Tenants do not have the money to pay the rent on time they more than likely will not have the money to pay late fees. It can be difficult to collect late fees.
(16) Be aware that Tenants will make promises that they cannot keep. They may promise to rent the home and not show up to sign the lease. They may show up to sign the lease without the security deposit. We will not allow the Tenant to sign the lease without the Security Deposit.
(17) In the event that an appliance needs to be replaced the Tenant will expect the appliance to be replaced with a like-kind appliance.
(18) Please understand that home repairs priced below $500 can be considered minor repairs. We may make these repairs in accordance with the property management agreement.
(19) Our Property Managers are licensed and insured realtors/brokers who service clients buying and selling real estate. As realtors, we can offer you a Comparative Market Analysis (CMA), neighborhood market updates, or specific sale/sold information on a particular home. These are complimentary services available upon request.