BUYING OR SELLING YOUR HOME JUST GOT EASIER.
Resources for prospective & current clients.
Owner Resources
Managing a rental property can be time consuming and stressful! If you are looking for professional Denver property management, you can rest easy knowing that partnering with Stars & Stripes Homes, Inc. gets you more than a property manager - you get a full team of skilled professionals with the expertise to provide you with the highest quality residential property management you can find. If you are a current client, we offer convenient tools to access statements and more, all online!
Stars & Stripes Homes, Inc. uses the most advanced property management software to ensure all owners have 24/7 access to their accounts. Our software and accounting resources provide detailed accounting for all rents, expenses, and security deposits! We make available detailed monthly and year-to-date statements on-line 24/7.
All deposits are maintained in a trust account as required by Colorado Real Estate Regulations. We also provide concise end-of-year statements and Form 1099s as required by the Internal Revenue Service (IRS). Copies of work orders and receipts are maintained on file throughout the year and are available upon request.
Thank you for your business! We appreciate the opportunity to serve you. Questions? Email Us Now!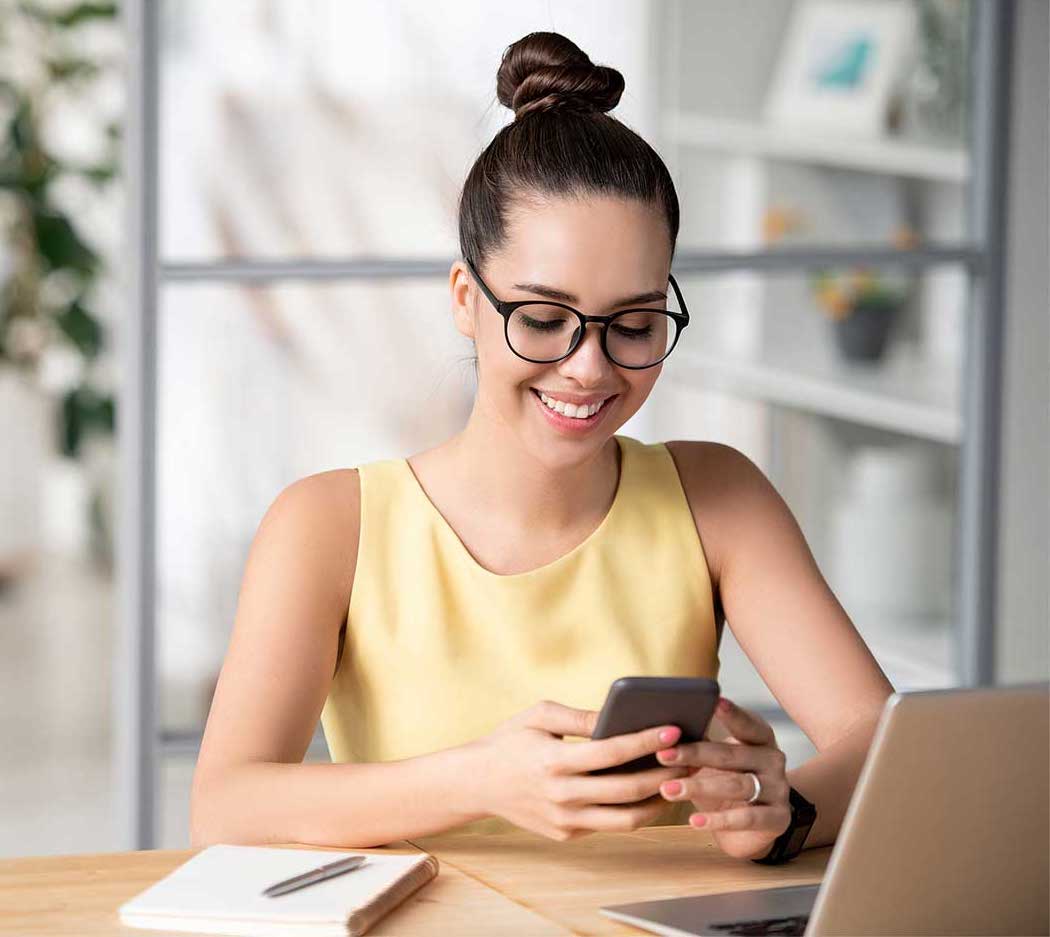 Frequently Asked Questions
When Do I Receive My Monthly Proceeds And Statement?

As an owner, expect to receive your proceeds electronically in your bank account of choice between the 7th and the 9th of every month. Variables will be (1) when your tenant pays the rent, and (2) how long your bank takes to process and post the deposit to your account. Want to sleep better at nite? Recommend having at least one month's mortgage payment in reserve. We understand and are sensitive to the fact that it is important that you receive your proceeds as soon as possible.

You will receive a monthly statement. Expect to receive your monthly statement by the 15th of each month. When your monthly statement is ready, you will be notified by email. Click here to view a Sample Monthly Cash Flow Statement. Click here to view a Sample Year To Date Cash Flow Statement. For additional information on accessing your "Owner" portal, click here.

Additionally, the Internal Revenue Service (IRS) requires we provide you with an annual 1099 documenting the amount of rent we have collected for your rental home. Expect to receive your 1099 in the mail on or before February 1st. Perhaps in future years we will be able to electronically email your 1099, but for now, we are required to mail owners their 1099 via the US Postal System. We do electronically file identical copies of those owner 1099's with the IRS as required by law. Click here for sample 1099 Form.

How Does Stars & Stripes Homes, Inc. Market My Home?

Advertising is important - done correctly - your home will rent quicker! Our marketing of your rental home can include:

INTERNET

(A) Internet. We use a Network Of Sites technology to advertise your home on the internet. We advertise your home on an extensive network that includes but is not limited to: www.Rentals.com, www.AHRN.com, www.RentalHouses.com, www.FreeRentalSite.com, www.Zillow.com, www.Trulia.com, www.HotPads.com, and our main website www.StarsAndStripesHomes.com.

Advertising your home is not limited to these websites. Many of the sites above actually feed into other sites displaying information on available Rentals. A good example is- a major "insurance" company used by many active duty, retired military members and their families. This site displays available rentals on its website using a HotPads data feed.

SIGNAGE

(B) Signage. We will place a Stars & Stripes Homes, Inc. sign in your yard or window as appropriate.

WALK-INS

(C) Walk-Ins. Face-to-face meeting with walk-in customers. Stars & Stripes Homes has a bricks and mortar location in Aurora! We receive walk-in's due to our office's proximity to Buckley Air Force Base, the Denver Tech Center and our close association with government tenants and organizations and proximity to University of Colorado Hospital Complex @ Fitzsimons, and the Denver Federal Center in Lakewood.

What Does Stars & Stripes Homes, Inc. Charge To Manage My Home?

You get what you pay for. There are no upfront fees! We earn our pay when we find a qualified tenant, have a signed lease and received rent and the tenant has moved into your home!

Monthly Management Fee - Our monthly management fees start as low as 99 dollars per month and typically range from 8 to 10 per cent of the monthly rent we collect on your behalf. Please contact us for a custom quote on your home more details on procuring a tenant for your home.
One-Time Tenant Procurement Fee - Don't need monthly management? Just need help advertising your home, screening prospective tenants and preparing the lease? Our one time Tenant Procurement Fee is roughly equivalent to one month's rent and includes advertising your home using our Network Of Sites technology and procuring the tenant (show your home, conduct a tenant background check, complete the lease, document the condition of the home and move the tenant in). The homes we manage typically rent in less than 10 days which minimizes the period of vacancy and potential loss of rent for you!
Lease Renewal Fee - In the event the tenant desires to re-new their lease at the end of agreed to leasing period, there may be a nominal fee to coordinate, re-negotiate and document the rent and extend the leasing period.

How Long Does It Take To Find A Tenant For My Home?

We typically lease your home in 3 to 21 days. Some have rented in as little as 24 hours. Our vacancy rate is typically between 1% and 3%. In other words, we manage approximately 600 homes and generally have between 6 and 12 vacancies at any given time. That's not a lot. To streamline the tenant procurement process and lease your home as quickly as possible with quality tenants, our tenants submit their rental application online, pay the application fee online and in many cases sign the lease electronically. How quickly your home rents may be dependent upon price, condition, neighborhood, school district and competing homes for lease.

Is Stars & Stripes Homes, Inc. Accredited By The Denver Better Business Bureau (BBB)?

Good question! Consumers have varying views of the Better Business Bureau (BBB). For many, the BBB is a vehicle to vet (according to Webster's Dictionary, vet is "to appraise, verify or check for accuracy, authenticity, validity, etc.") those companies that meet the business standards and practices of the BBB versus those that do not.

Yes, Stars & Stripes Homes, Inc. Is a BBB Accredited business and holds an A+ rating. Click to see our rating HERE.

How Many Homes Does Stars & Stripes Homes, Inc. Manage?

Stars & Stripes Homes, Inc. is an employee-owned company serving approximately 500 homeowners. Most of the homes we manage are in the Denver-Aurora-Boulder Metro Area and have a market value in the $150,000.00 to $800,000.00 range! All of our Property Managers are licensed, insured and are full time. And are members of the National Association of Residential Property Managers (NARPM), the National Association of Realtors (NAR), the Colorado Association of Realtors (CAR) and the South Metro Denver Realtor Association (SMDRA). All adhere to the NARPM Code Of Ethics and the NAR Code Of Ethics.

Who Screens The Tenant?

We do. Prospective tenants complete our application. We conduct background checks on general information (previous landlord, employer, other personal references), verify income, history of bounced checks, and check for derogatory information such as police records, arrests, bankruptcies or foreclosures. Experience over the years has taught us that properly screening tenants is the most important step in successfully managing your home. Our process is assisted by Experian - one of the three major credit bureaus in the United States. The Experian report we receive - that we share with you the owner - includes the applicant's FICO score (Fair, Issac, and Company) and available police reports.

Who Shows My Home?

Your Property Manager responds to calls and emails from prospective tenants and sets appointments to show your home! It is much safer to have us do this rather than you personally showing your home.

What Does My Property Manager Do?

All of our Property Managers are full-time, licensed, and insured brokers and realtors. Typically, each Property Manager manages between 75 and 125 homes. They:

Collect rent and distribute proceeds to you.
Prepare & Coordinate leases and lease renewals
Accept phone calls, emails and faxes from tenants.
Coordinate repairs.
Ensure repairs are done properly.
Send notices for late or nonpayment of rent, violations of the rules, etc.
Coordinate or oversee evictions.
Obtain your approval for major expenses.
Conduct a home walk-through or inspection.
Provide timely and accurate accounting of all money received and disbursed monthly, as well as keeping a client trust account in a non-interest bearing account for your money. Colorado state law and the Colorado Real Estate Commission and Department Of Regulatory Agencies (DORA) regulates Property Managers.
At the request of owners, provide Comparative Market Analyses (CMA) on the manged home to determine re-sale and rental market value.

Is Stars & Stripes Homes, Inc. Registered With The State Of Colorado?

Yes, Stars & Stripes Homes, Inc. is a licensed and registered company in the State Of Colorado. We are not a franchise registered in another state. The Office of the Secretary Of State (SOS) of Colorado certifies that Stars & Stripes Homes, Inc. is a corporation that was formed in 2002 under Colorado law and complies with all applicable requirements of the office of the Colorado Secretary of State.

For more information about the Stars & Stripes Homes, Inc certificate, click SOS Certificate Of Good Standing, or visit the Colorado Secretary Of State website and look up businesses then type in "Stars & Stripes Homes".

Other Thoughts & Considerations:

Real Estate. According to Donald Trump, "It's tangible, it's solid, it's beautiful, it's artistic, from my standpoint, I just love real estate."

Owning an investment home can be a smart investment for many but it does involve risk similar to other investments. As an investment owner it is important to us that you understand these risks. We will do what we can to maximize the profitability of your investment. However, please understand that there may be times when losses occur. We like to review the below items when we meet with you to discuss the management of your home. The list is based upon our experience with tenants and home owners! The items help us ensure that your expectations and reality are as close as possible!

(1) Homes require regular & preventative maintenance. Different occupants stress homes in different ways. Unforeseen maintenance may be required.

(2) Sprinkler systems, plumbing systems, appliances and heating/cooling systems require maintenance. In order to keep your investment home in good condition and to maintain the home in safe condition for your tenants, it is imperative to keep these items in good working condition.

(3) Over time, exterior items such as fences, the exterior frame, and siding of the home should be painted. Also, landscaping above and beyond simple mowing and weeding needs to be attended to. Do not expect the Tenant to perform painting and landscaping other than mowing and weeding.

(4) Property Managers monitor the overall condition of the interior and exterior of your home and coordinate repairs as necessary as per the Property Management Agreement. Making a repair immediately for $50.00 is typically more effective and cost efficient than doing the same repair later for $500.00.

(5) Property Managers do not control the rental market and do not guarantee how much the home will rent for. Property Managers also do not guarantee how long it will take to rent your home. If you demand top dollar for rent, it could require a longer time period to find a Tenant.

(6) Property Managers often do not accept the opportunity to manage every home that is made available to them to manage. If the homeowner does not want to properly maintain the home, then the Property Manager may elect not to assume responsibility for managing the home.

(7) In the state of Colorado, water is a lienable item. Ultimately, it is the homeowner's responsibility to pay the water and sewer bill unless other legal arrangements have been made via a Home Owners Association. The Property Manager will monitor Tenant water use and water bill payments to ensure proper payment of water and sewer bills. Utility companies do not always bill in a timely manner; occasionally you will receive a water bill from a reading that is several months old.

(8) In the state of Colorado, Home Owner Associations (HOA) may place liens on properties if HOA fees are not paid. Ultimately, it is the homeowner's responsibility to pay the HOA fees. The homeowner may choose to pay the HOA fees themselves or request that the Property Manager provide this service.

(9) Property Managers do not pay mortgages. They collect rent and forward rent proceeds to owners. It is homeowner´s responsibility to pay their own mortgages.

(10) Property Managers maintain a non-interest bearing escrow account for all tenant security deposits. All funds are placed in an FDIC insured bank. Property Managers, not owners, are responsible for the maintenance of tenant security deposits.

(11) Property Managers do not control the individual lives of Tenants. Tenants do things that neither of us understand nor can explain. Be aware that Tenants can leave the home in better or worse condition than when they moved in.

(12) Tenants will sometimes move out of a home without any notice. Welcome to owning an investment home!

(13) Property Managers will turn down a perfectly good Tenant if they cannot bring certified funds for the Security Deposit and certified funds for the First Month's Rent as per the Rental Agreement.

(14) Tenants may not fully comply with the lease. Occasionally, legal action is required to force a Tenant to comply with the lease.

(15) Late fees are put in the lease to motivate Tenants to pay the rent on time. If Tenants do not have the money to pay the rent on time they more than likely will not have the money to pay late fees. It can be difficult to collect late fees.

(16) Be aware that Tenants will make promises that they cannot keep. They may promise to rent the home and not show up to sign the lease. They may show up to sign the lease without the security deposit. We will not allow the Tenant to sign the lease without the Security Deposit.

(17) In the event that an appliance needs to be replaced the Tenant will expect the appliance to be replaced with a like-kind appliance.

(18) Please understand that home repairs priced below $500 can be considered minor repairs. We may make these repairs in accordance with the property management agreement.

(19) Our Property Managers are licensed and insured realtors/brokers who service clients buying and selling real estate. As realtors we can offer you a Comparative Market Analysis (CMA), neighborhood market updates or specific sale/sold information on a particular home. These are complimentary services available upon request.

What Expenses May Be Tax Deductible?

Please consult your CPA. For many, management expenses are deductible, as well as repairs and maintenance. Your mortgage interest may also be deductible, as well as property taxes and insurance and any applicable Home Owner Association (HOA) fees. In fact, all your expenses, including sales tax and going to inspect the home are business expenses that may be deductible. You may also have depreciation to deduct, once it becomes rental property. We recommend you consult your accountant prior to tax time! You should become familiar with IRS Schedule E. You can go to

www.IRS.gov

and download a PDF version of the Schedule E and the Instructions for the Schedule E. The deductions you can take on your investment/rental property are one of the big advantages of owning a rental/investment property. But please consult your CPA - Certified Public Accountant!

What Happens When A Tenant Does Not Pay The Rent? Evict Them?

Colorado Eviction occurs when the court enters an order for the tenant to vacate the home. This order is enforceable only by the sheriff. It allows the sheriff to monitor the removal of the tenant and their property from the premises. As in most states it is never legal for a Colorado landlord to evict a tenant without a court order.

When a Colorado Tenant Does Not Pay The Rent:

Before filing a suit to evict a tenant for nonpayment of rent, the landlord must post a written, signed demand giving the tenant the choice of either paying the past due rent or moving out within three days. In computing the period of days the first day is excluded. Therefore, the three day time period begins the day following the posting. The notice must be posted in a conspicuous place on the premises. After the notice has been posted and if the tenant has not paid the rent or moved out within three days, the landlord need not accept the rent and may file an eviction suit at your local Justice Center. The time begins running whether or not the tenant discovers it posted. Also the time continues to run regardless if it is a Saturday, a Sunday, or a holiday. The tenant's legal right to this three day notice prior to eviction for nonpayment of rent cannot be taken away by the language in a lease.

When a Tenant has Broken A Condition of the Lease:

Before filing a suit to evict a tenant for noncompliance with lease conditions, the landlord must post a written, signed demand in a conspicuous place for delivery of possession of the premises. The notice must state the reason the landlord believes the tenant is in violation of the lease and give the tenant three days to either move out voluntarily or correct the violation. (Noise violations are particularly difficult issues for both landlords and tenants regarding eviction.) After the written notice has been posted and if the tenant has not moved out by the end of the three days and has not corrected the violation, the landlord may file an eviction suit at the Justice Center, 6th and Canyon. In computing the three day notice the first day is excluded. Therefore, the three day period begins the day following the posting. The start of the three day time limit begins running whether or not the tenant discovers it posted. Also the time continues to run regardless of whether it is a Saturday, a Sunday or a holiday.

A helpful website for more information on the Colorado Eviction Process https://www.THSLawFirm.com, the company website for Hopkins-Tschetter-Sulzer Law Firm - Colorado's largest "eviction" law firm. Via this website, you can also sign up for a helpful and very informative monthly, electronic Landlord Newsletter.

What Is A Home Warranty And Should I Consider Purchasing One?

Many of our home owners choose to purchase a Home Warranty! We recommend visiting the Fidelity National Home Warranty or Blue Ribbon Home Warranty websites for more information concerning the plans and policies and costs! These are two companies that owners have used in the past with success. If you want to speak to a warranty representative, please feel free to call Fidelity National Home Warranty, Cindy Bonick, 303-210-9973, cindy.bonick@fnf.com or you can visit

www.HomeWarranty.com

or

www.BlueRibbonHomeWarranty.com

.