Complimentary Comparative Market Analysis (CMA)
How Much Will My Home Sell For?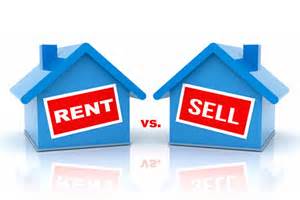 Not sure if you want to sell or rent your home in Colorado? Or perhaps you know you want to seIl and need to know a realistic selling price range?
The Comparative Market Analysis (CMA) we prepare for you will help you determine the correct selling price of your home. Ultimately, the correct selling price is the highest possible price the market will bear.
Our market analysis typically contains 3 categories:
Comparable homes currently for sale
Comparable homes recently sold
Comparable homes that failed to sell
Looking at similar homes that are currently offered for sale, we can assess the alternatives that a serious buyer has from which to choose. We can also be sure that we are not under pricing your home. Looking at similar homes that were sold in the past few months, we can see a clear picture of how the market has valued homes that are comparable to yours. Banks and other lending institutions also analyze these sales to determine how much they can lend to qualified buyers.
Looking at similar homes that failed to sell, we can avoid pricing at a level that would not attract buyers.
Our Comparative Market Analysis on your home will be carefully prepared by one of our Licensed Realtors for you. Our goal is to achieve the maximum selling price for your home, while being able to sell your home within a time period that meets your needs.
To view a sample Comparative Market Analysis (pdf file) click here.
If you are interested in finding out what your home will sell for, please fill out the form to the right. Once submitted, we will get back to you via email with a CMA and a market value range for your home. We do need an address to properly evaluate your home; providing a phone number is optional! We look forward to serving you! And please....the more information you provide about your home (finished basement, recent upgrades or remodeling, unique location, etc.) the more accurate our CMA can be. That level of detail helps us considerably.
Thanks for allowing us to assist you and earn your business!
Feeling the need for speed? Or just want to do it yourself? You can obtain market value information on your home via Zillow.com or use the Home Worth Tool on REColorado.com.
Is Stars & Stripes Homes Already Managing Your Home? And You Are Thinking It May Be Time To Sell?
Please contact your Stars & Stripes Homes, Inc. Property Manager And They Will be Happy To Prepare A CMA For You:
Request A Complimentary Comparative Market Analysis
Fields With Red * Are Required