A La Carte Real Estate Services
Property Management, Tenant Placement, Eviction, Sales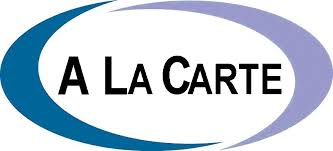 We offer a wide menu of professional property management and real estate services to meet your needs as a landlord and homeowner. Our full service Property Management fees start as low as 99 dollars per month and typically range from 8 to 10 per cent of the monthly rent we collect on your behalf. Just need us to Find a Tenant for you? We can do that! We can also Manage an Eviction for you!
Owners Trust & Use Our Services
Accredited by the Better Business Bureau (BBB)
Brick & Mortar Office Location
Dependable, Accountable Bookkeeping
Member, National Association of Realtors (NAR)
Licensed, Experienced, Full Time Property Managers
Licensed, Experienced, Full Time Realtors
Member, National Association of Residential Property Managers (NARPM)
24/7 Responsive Maintenance
Efficient Tenant Procurement & Screening
Network Of Sites Advertising
Full Service Property Management Services
Recommend monthly Rent to charge
Market and Show your home to potential tenants
Conduct background checks and Screen potential tenants
Negotiate all terms of your Lease
Document the condition of your home upon tenant move in.
Collect security deposit, rent, collect late fees
Manage your home and utilities during periods of vacancy.
Provide 24/7 access to your statements of proceeds and expenses.
Maintain funds & security deposits in FDIC Wells Fargo Bank accounts.
Provide you with annual IRS required 1099 Forms.
Coordinate maintenance with tenants and service technicians.
Post Rent and Possession Demands and Evict tenants as necessary.
Coordinate home improvements requested by tenants and homeowners.
Represent you when purchasing an investment home.
Recommend appropriate properties to purchase as an investment.
For more info on our full Property Management Services, Click Here
Tenant Placement Only Services
Recommend monthly Rent to charge
Market and Show your home to potential tenants.
Conduct background checks and Screen potential tenants
Negotiate all terms of your Lease
Collect security deposit and first month's rent
Eviction Service
Initiate Eviction Process With Tenant
Coordinate Eviction with Attorney
Coordinate Eviction with County Sheriff
Coordinate Contract Labor (If Necessary), Schedule & Supervise Eviction at Property
For more info on the Colorado Eviction Process Click Here
Provide follow-on Sales and/or Tenant Placement services.
Real Estate Buying/Selling Services
Represent you when Purchasing a home
Represent you when Selling a home
Frequently Asked Questions

4. How Long Does It Take To Find A Tenant For My Home?
We typically lease your home in 3 to 21 days. Some have rented in as little as 24 hours. Our vacancy rate is typically between 1% and 3%. In other words, we manage approximately 600 homes and generally have between 6 and 12 vacancies at any given time. That's not a lot. To streamline the tenant procurement process and lease your home as quickly as possible with quality tenants, our tenants submit their rental application online, pay the application fee online and in many cases sign the lease electronically. How quickly your home rents may be dependent upon price, condition, neighborhood, school district and competing homes for lease.
View More
Denver Area Information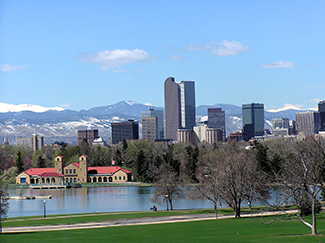 Denver is located in the center of the Front Range Urban Corridor, between the Rocky Mountains to the west and the High Plains to the east. Denver's topography consists of plains in the city center with hilly areas to the west, south, and southeast. It has four distinct seasons and receives a modest amount of precipitation spread through the year. Due to its inland location on the High Plains, at the foot of the Rocky Mountains, Denver, like all cities along the eastern edge of the Rocky Mountains, is subject to sudden changes in weather.
The City and County of Denver has defined 80 official neighborhoods that the city and community groups use for planning and administration.
Although the city's delineation of the neighborhood boundaries is somewhat arbitrary, it corresponds roughly to the definitions used by residents. These "neighborhoods" should not be confused with cities or suburbs, which may be separate entities within the metro area. Denver is home to many nationally recognized museums, including a new wing for the Denver Art Museum by world-renowned architect Daniel Libeskind, the second largest Performing arts center in the nation after Lincoln Center in New York City and bustling neighborhoods such as LoDo, filled with art galleries, restaurants and shops.