When applying for an available rental, Stars & Stripes Homes, Inc. checks your Credit Score via Experian. That's what our homeowners expect and that's what we do. Questions? Ask the Property Manager who is managing the home you are interested in.
Experian uses VantageScore 3.0 which is a credit score developed by the three national credit reporting companies (CRCs) — Experian, TransUnion, and Equifax. The VantageScore uses only one model with one set of scoring calculations—this results in scores that are more uniform across all three CRCs.The VantageScore 3.0 model is used as a risk score, which is a key component that we use to determine creditworthiness.
Credit scores can make a difference. According to Experian, in 2020 the average credit score in the United States reached a record high of 710.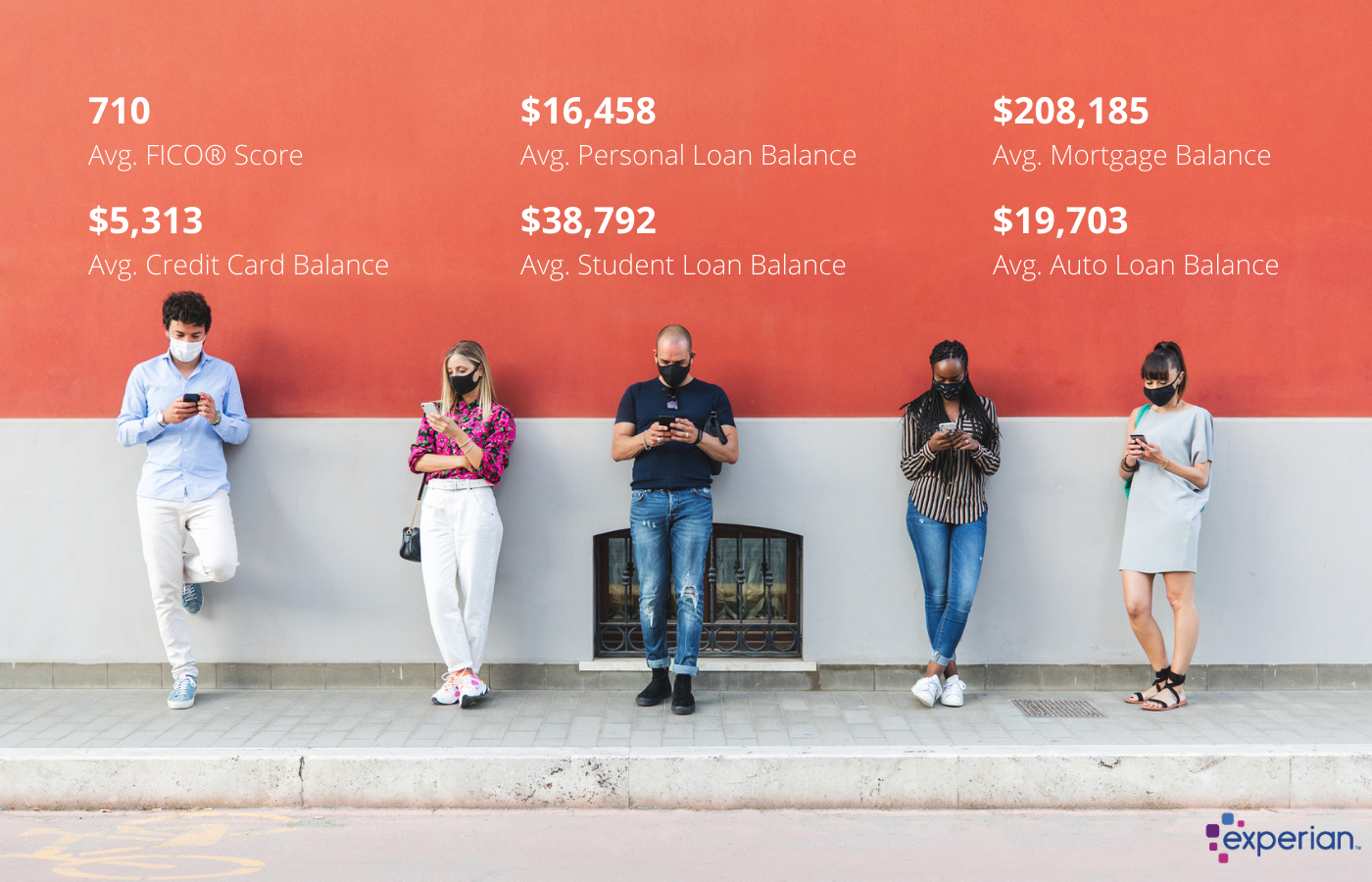 Research shows that renters are now less likely to be evicted or skip out on their leases thanks to improving economic conditions in the U.S., according to a new report from TransUnion. This particular report shows that renter risk decreased by 2% year-over-year as 34% of renters now have renter scores of 720 or higher. The score is based on a TransUnion proprietary scoring method.
According to TransUnion landlords can thank a strong economy and low unemployment levels for the rise in renter dependability.
"Strong local economies coupled with low unemployment rates are likely driving the improvement in the average ResidentScore," Doherty said in a statement. "This is positive news for renters as fewer applicants are likely to be declined or be subject to higher deposits. For property management companies, this is a major plus as the likelihood of evictions, which can cost thousands of dollars, drops precipitously when renters have a higher ResidentScore," he added. To create this report, TransUnion examined over 500,000 move-ins and payment performance over a 15-month period as reported by property managers. Over that 15-month period, only 1.1% of the residents with renter scores of 720 or higher were evicted or skipped out on their leases. That percentage increases drastically as you move down in quality of credit. A whopping 41.9% of residents with credit scores below 540 were evicted or skipped their leases. On average, renters who skip out on their leases leave with $4,215 in expenses that property managers must eat.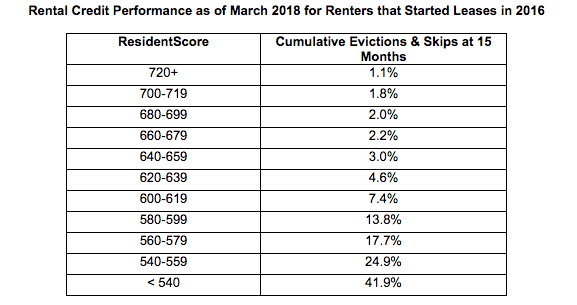 "When property management companies are steady on their accept or decline criteria, they are declining fewer applicants and the population they are accepting is expected to perform better," Doherty said.